NOTE FOR THE RODMAN EVENT: SINCE WE ARE GOING ALPHABETICALLY FOR RELEASE BOATS AND NON BOATERS, THE FOLLOWING WILL BE UP UP DUTY AT RODMAN:
1. DWAYNE COLLINS
2. MATT FIELD
3. DOUG FLOYD
4. SAM FOLDS
WE WILL ONLY USE THOSE THAT WE NEED AND THE OTHERS WILL STILL BE UP AT THE WELAKA EVENT IN CASE OF A NON-BOATER.
NEXT MEETING:
6:20 PM, TUESDAY, JUNE 14, 2022
Dick's Wings
6055 Youngerman Circle
Jacksonville, FL 32244
Please welcome our newest member - Barry Smith
NEXT TOURNAMENT:
SATURDAY, JUNE 18th, 2022
RODMAN (KENWOOD)
Congratulations to our First Place, Second Place, Third Place & Big Bass Winners from ORANGE LAKE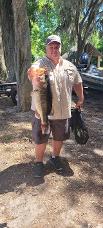 First Place
KARL HIDALGO
18.36 LBS
BIG BASS 9.50 LBS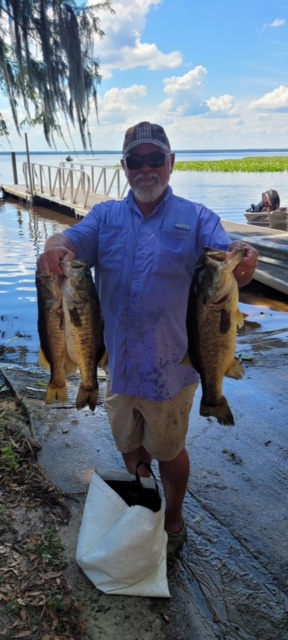 Second Place
NORM JAMES
15.80 LBS
CLICK ON THE LINK BELOW FOR A HELPFUL 60 POINT BOAT CHECKLIST:
We need to update our roster with phone numbers and addresses along with emergency contacts. Please get with Bill Toohey at the next meeting to be sure we have current information.
For information about joining Jacksonville Bass Club, please contact John Allen at 904-771-4886 or gatorphins2003@yahoo.com.