AOY Points current as of March 22, 2020
WE HAVE SECURED A GROUP RATE OF $65+tax PER NIGHT AT FLAMINGO HOTEL, 4101 HIGHWAY 441 SOUTH, OKEECHOBEE, FL 34974. CALL AND TELL THEM YOU ARE WITH JACKSONVILLE BASS CLUB. THE RATE WILL BE GOOD FOR APRIL 30TH-MAY 2ND.
CALL 1-863-763-6100.
RAMP: OKEECHOBEE STATE PARK RAMP IS AT THE END OF HWY 98 (441) LESS THAN A MILE FROM THE HOTEL.
WE HOPE TO HAVE OUR CLASSIC MEETING ON TUESDAY, APRIL 22ND AT ACADEMY. IF ACADEMY IS STILL UNAVAILABLE, I WILL LET YOU KNOW WHERE IT WILL BE.
Bracket Tournament Final 4 (1st=$120, 2nd=$60)
Karl Hidalgo vs Steve Sneed
Mike Grant vs Jamie Simmons
THE NEXT MEETING WILL FOLLOW OUR TOURNAMENT AFTER THE WEIGH-IN AT THE RAMP IN WELAKA. DUE TO COVID-19, ACADEMY WILL NOT ALLOW US TO USE THEIR MEETING ROOM THIS MONTH. PLEASE BE PREPARED TO SPEND ABOUT 20 MINUTES FOLLOWING THE WEIGH-IN. REMEMBER THAT WE WILL BE VOTING ON SOME RULES AND REGULATIONS THAT WILL AFFECT OUR NEXT TOURNAMENT YEAR. I APPRECIATE YOUR PATIENCE AS WE NAVIGATE THESE UNUSUAL TIMES.
AOY STANDINGS CURRENT AS OF March 22, 2020
Thanks to our sponsors: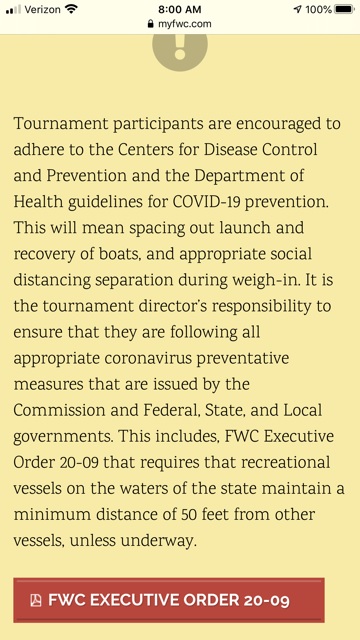 NEXT TOURNAMENT:
SATURDAY
April 4, 2020
St Johns River (Welaka Ramp)
NEW MEMBERS: Please be sure that I get your photo at the next meeting.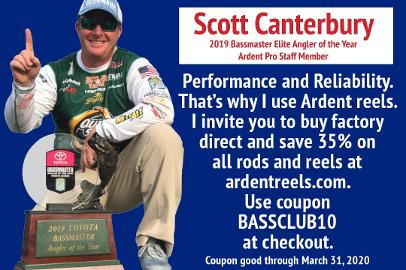 Congratulations to our First Place, Second Place, Third Place & Big Bass Winners from THE HARRIS CHAIN.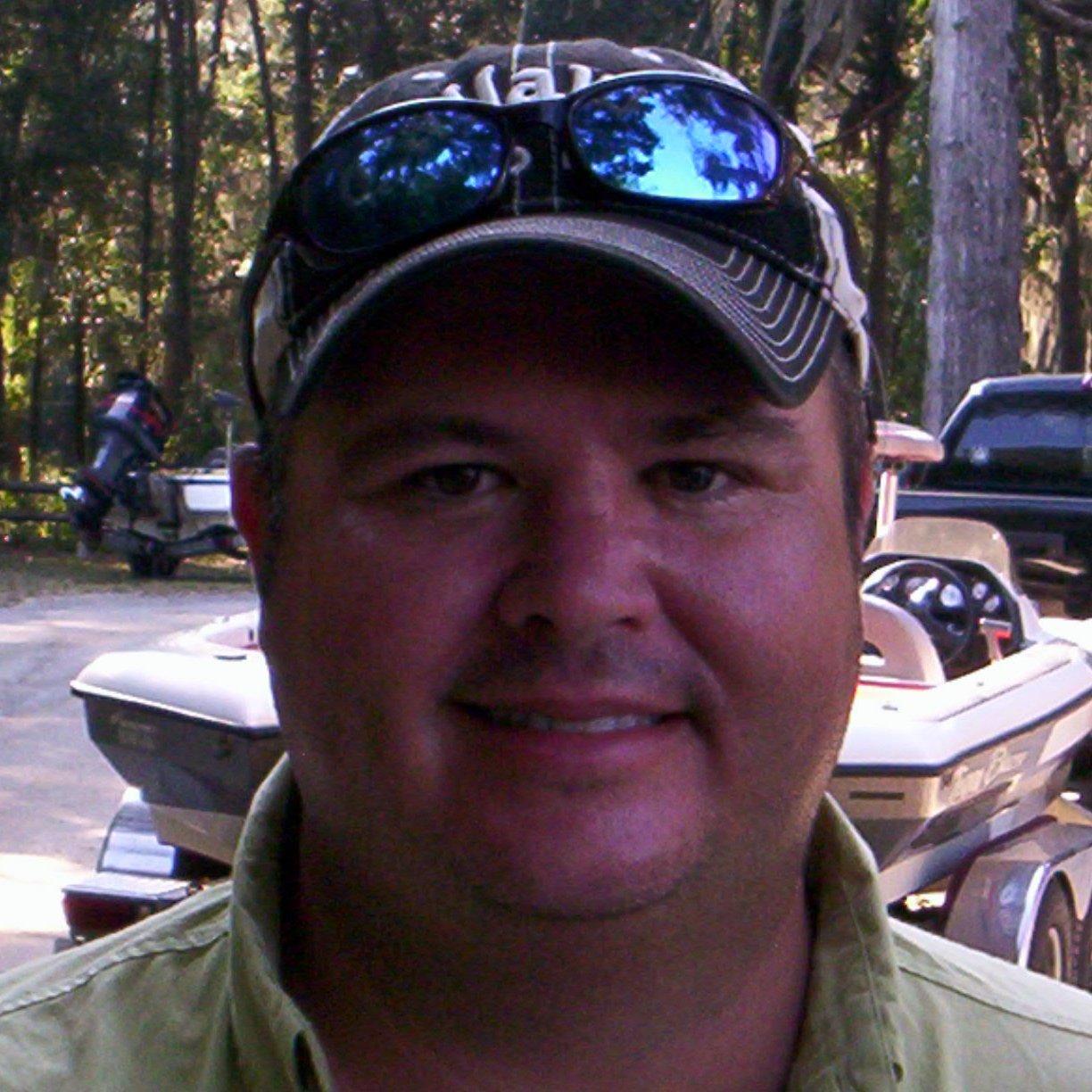 Karl Hidalgo
First Place
24.38 lbs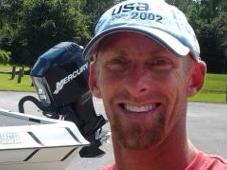 Randy Phillips
& Big Bass
5.68 lbs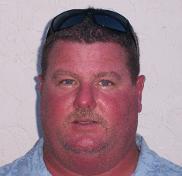 Matt Field
Third Place
18.85 lbs
CLICK ON THE LINK BELOW FOR A HELPFUL 60 POINT BOAT CHECKLIST:
We need to update our roster with phone numbers and addresses. Please get with Kirk at the next meeting to be sure we have current information.
Please save any used soft plastics and bring them to me at the meeting or the tournament. I am buying some molds and recycling them back into usable plastics.
For information about joining Jacksonville Bass Club, please contact John Allen at 904-771-4886 or gatorphins2003@yahoo.com.
We have Jacksonville Bass Club stickers available for your truck and boat. They will be on sale at the next meeting for $5 each. Get them while they last.